Living Frugal




Discount Books
---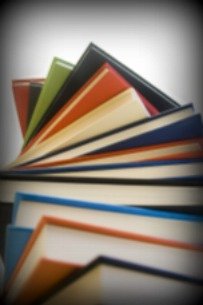 I have listed some of my favorite websites for discount books. There's everything from book swapping, saving money on your college textbooks and retailer discounts.
---
---
If you're a college student, money is tight anyway and you do all you can to save money and live frugal. Your textbook prices are outrageous and you really need to put that money elsewhere. Have you ever tried renting those expensive college textbooks? Check out some of the sites below to save some money on college textbooks.
BookRenter.com is the original online textbook rental service. They offer one-stop shopping with the largest selection of high quality college textbooks at unbeatable prices. Students save up to 80% and never pay for shipping by renting their college textbooks through BookRenter.

Collegebookrenter.com is an online textbook rental company. Collegebookrenter.com offers millions of textbook titles as well as fast and dependable shipping. They also offer free return shipping through UPS, which saves a student even more money.
CampusBookRentals.com rents textbooks to college students across the nation saving them hundreds of dollars every semester. There's nothing like getting your college textbooks at a fraction of the price. Your college friends will want to know how you're saving so much money. Tell them how get discount books too!!

BunchesofBooks.com is an online bookseller, specializing in used college textbooks, but that's not all they offer: Customers will find K-12 textbooks as well as a large selection of trade books, children's books, self-help books, and more at incredibly low prices.
Now you've finished the semester and need to get rid of the stack of expensive textbooks. Sell them so you can apply the money to the books next semester. You'll find that you can buy or sell college textbooks at WeBuyTextbooks.com.
Booksfree.com has been dubbed the Netflix of books. Booksfree is an online rental service for paperback, children's and audiobooks offering subscribers access to more than 250,000 titles. There are no due dates or late fees and shipping both ways is free. If you are an avid reader, it only makes sense to rent books as opposed to paying those high prices to buy them.

It's easy to use. You list books that you want to swap with other club memebers. Once the book is requested you mail it to the other club member. In return, you choose from over 5 million available books. The books you request are mailed to you for free and there are no late fees or hidden charges.
You can also trade hardbacks, audio books or textbooks.
Another plus is you can save by printing the exact postage from your computer to mail your books easily from home.

Bookcloseouts.com is one of North America's largest sellers of Bargain Books. Bargain Books are new books that had too many copies printed. Bookcloseouts offers 100,000's of titles, all 50-80% off regular store prices. Lots of discount books here.