Living Frugal

Make Extra Money
---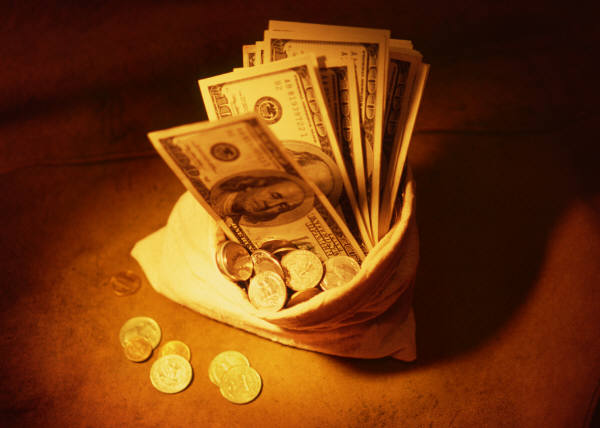 How can I make extra money?
You need creative ways to make money if you're going to be living frugal.
Here are some ideas so you can apply more money to your debt reduction plan or emergency fund.
---
Moonlighting can help you earn extra money. You can find a weekend or evening job to boost your earnings and your savings. You will be surprised at how fast you make extra money and it will add up quickly but you must be diligent in saving it. Set your mind to not blowing the extra money on the latest and greatest tech gadgets that you don't need. If you don't save the money, you won't be able to see the benefits of your hard work and will eventually get tired of the second job.
Start Your Own Business Making Candy Bouquets
---
Save your bonus
Most Managers and salaried employees receive some sort of bonus. Save your bonus and put it toward your living frugal debt reduction plan.
---
Start Making Money Online from Home
Aren't you tired of that commute draining all your energy and time? Don't fall for those get rich quick schemes. This is a real opportunity to start living your dream. Like anything else worth having, it will take some work but in the long run it will be well worth it.
---
Apply to be a mystery shopper
Contrary to what you've heard or read on the internet, you won't make loads of money being a mystery shopper. However, it is a great way to make extra money on the side as it is a legitimate job and you are an independent contractor.
---
You can make money taking surveys. There are many companies that offer online surveys and various rewards. Typically a survey takes anywhere from 10-45 minutes and the pay varies based on the survey. You can make anywhere from .50 cents a survey to as much as $30.00 per survey.
The key here is to register for legitimate survey companies and respond to all their survey requests. They will offer surveys for sweepstake drawings from time to time, you need to take those also. This proves you are interested in providing survey feedback, not just for the money but because you want to. This will open the door for higher paying surveys.
---
Get Paid to Read e-mails and visit websites
You can get paid simply to read e-mails or visit websites. It takes very little time and the money adds up. Some companies offer .02 cents per e-mail while others may offer .05 cents per e-mail. Now you're thinking that's just not worth your time. It is worth your time. If you read 10 emails per day at .02 cents per e-mail for 365 days this year – that's $36.50. Every little bit helps when you're living frugal. I received a check in the mail today for almost $40 for reading e-mails. Definately not a bad way to make extra money.
Here's some sites you can check out for reading paid e-mails:
---
How to Make Money as a Piracy Investigator
Piracy has become such a common practice today that the television and recording industry is fighting back. They need you as a "piracy investigator" to help them catch piracy violations in the act.
Piracy Investigators are paid quite well. You can earn anywhere from $125 to $175 dollars per location that you catch illegally showing a pay per view event.
Ways To Make Money | Free Car | Paid To Drive | Get Paid To Drive
Have you been searching for easy ways to make money? Look no further! How would you like to get paid to drive your car? You can actually get paid to drive your car around with advertisements of popular products and services. Check out today! !
---
Do you have Tips for Making Extra Money?
Do you have a great story about making extra money? Share it!