Living Frugal

Growing Bell Peppers in the Home Vegetable Garden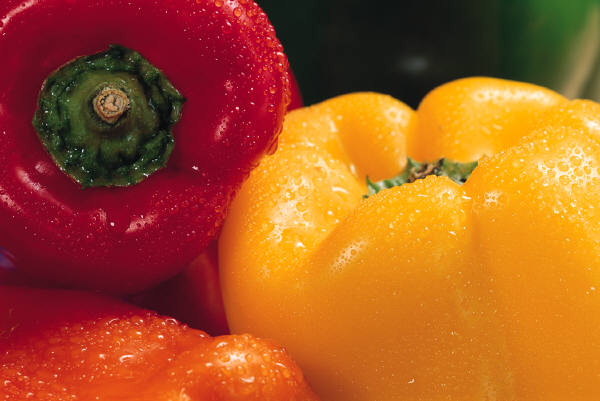 Growing Bell Peppers in your home vegetable garden will provide plenty of harvest for your summertime meals as well as for your freezer in the winter.
Decisions to Make Before Planting
What type of peppers you want to grow. There are several types to choose from. You have choices of Red, Yellow, Purple, Orange and the list goes on and on.
If this is your first time at growing bell peppers, you may want to try planting a variety to see what you like best.
If you are going to want more than 4 or 5 plants and gardening on a budget, the cheaper option is to start your seed in peat pots or a seed tray, then planting in the home vegetable garden. 
However, keep in mind you're going to be waiting a while since it can take as long as 85 days from seed to harvest for some pepper varieties.
Growing Bell Peppers from Seeds
Start the seeds 8 weeks before your last frost
Start twice as many seeds as what you think you will use
Keep the seed damp and in a warm area during germination
Some pepper seeds may not germinate for one to two weeks.
Once the seeds start to sprout, set them in the window or somewhere in your home with good amount of sunlight while keeping the baby seedlings well watered (but be careful to not over water).
If the top of the soil starts to look cottony like mold, you are over watering.
Keep the plants indoors for about 4 weeks before you start taking them outdoors to harden. 
Hardening the Growing Peppers
Place the containers in the early morning or late evening sun for a couple of days while you gradually expose them for a longer time to the sun.
This period should last for approximately 5-7 days prior to transplanting them in your home vegetable garden. 
If you started the seeds early, you may want to wait even longer as the peppers need warm garden soil and lots of sun. 
Transplanting
As a general rule, the ground should be warm enough for growing peppers approximately 6 weeks after your last frost.
Space the seedlings 18-22 inches apart in rows 36 inches apart to give your plants plenty of room to grow.
When the pepper plant starts to get peppers on it, you may need to use tomato cages to support the plant.
Harvesting
Pick the first of the peppers while they are green and this will encourage your plant to produce more fruit.
When the fruits are mature, they may be red, orange, yellow, purple or green depending upon the the specific variety you have.
May God Bless your Growing Vegetables in Your Home Vegetable Garden!!!